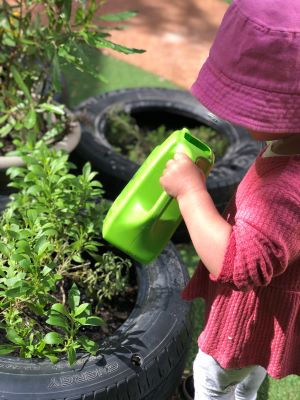 Banksia
1-2 years old
This toddler room is bursting with energy and excitement. Children are walking and exploring this wonderful room with a beautiful view of the central outdoor playground.
Our one year old children are curious and eager to learn new skills, including gross and fine motor development, learning different means of communication and language development.
Activities are organised to allow children to take risks as well as consolidate learning. Children are reassured and supported by educators as they continue to build their independence and emotional development.