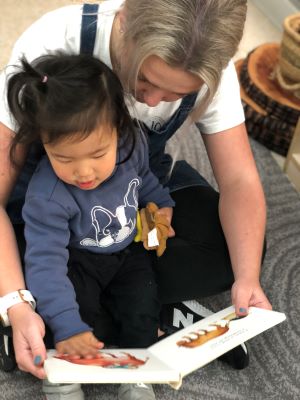 Lilly Pilly Room
0-1.5 years old
Here in the nursery room it is all about what the baby wants.
We cater for a range of routines, as we know how quickly babies develop and thus change from one routine to the next. You can expect to see a lot of learning taking place at this age group with so many milestones being achieved and babies becoming toddlers.
Educators are nurturing and caring in their interactions with the babies, as emotional wellbeing is paramount at this age.
As the children continue to grow our learning environment is organised to allow children to take risks as well as consolidate learning. Children are reassured and supported by educators as they continue to build their independence and emotional development.