Our Curriculum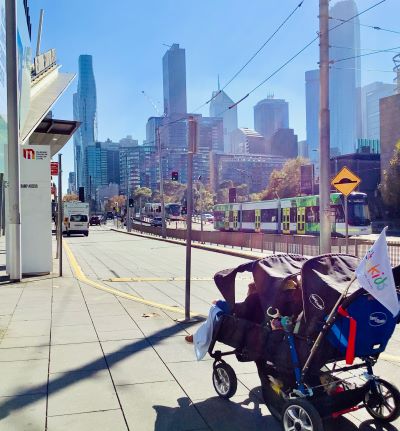 Our long day care centre offers a high quality educational program for children aged birth through to school age.
Curriculum decisions are sensitively tailored to each individual child and educators implement responsive and meaningful learning experiences to spark a lifelong love of learning for every child.
With an Educational program designed and overseen by Teachers, our Educators support children's learning by providing opportunities for children to:
Investigate and discover
Invent, imagine and create
Build relationships and grow in community
Experience independence and agency
Solve problems and grow in confidence
Practice literacy, numeracy and life skills
Early Years Learning Framework
The Early Years Learning Framework (EYLF) is a government initiative that outlines a national curriculum for children from birth to school age children. City Kids Early Learning Centre has embraced this initiative, embedding it into our curriculum.
The EYLF is an 'outcomes based' curriculum, including outcomes based around 'identity', 'community', 'wellbeing', 'communication' and 'learning'. We actively promote and plan activities based around these outcomes, in collaboration with children and families.
To read more about the EYLF please see the link below:
Every child is seen as a capable and resourceful learner and their learning is supported holistically as Educators consider children's unique dispositions towards learning.
Families are valued as a child's first and most influential teacher, so partnerships are critical and we welcome your input and value collaborating with you in your child's learning journey. Our program is centred on these positive and trusting relationships.
We engage as an active part of our community and see our children as valued, contributing community members and make use of the opportunity to go on walking excursions into our community and to give children a voice in decisions and matters affecting them.
We provide a high quality, play based program which encompasses a range of holistic, active, hands on learning opportunities for every child. Each child's learning is supported through a sensitive balance of intentional teaching practices and responsive interactions by our team of qualified and experienced, nurturing Educators.
Pedagogical programs and documentation are displayed in the rooms and through our digital programming platform "Storypark" as a means of keeping families informed of their child's engagement in the program.